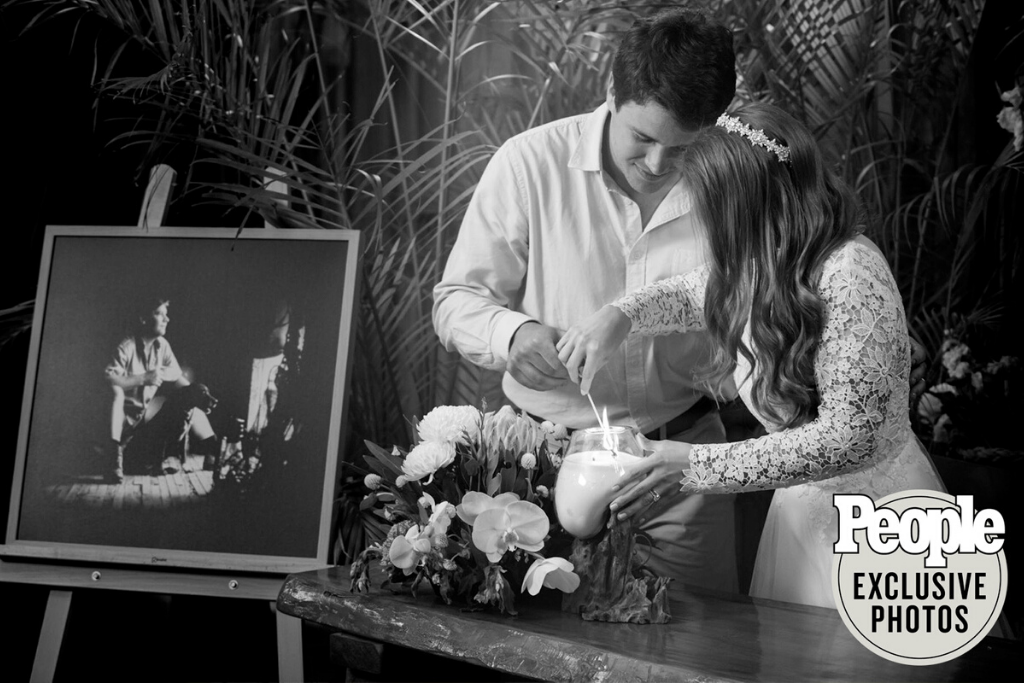 We had the pleasure of creating a beautiful wedding dress for Bindi Irwin's wedding on the 25th of March 2020. Spending time with the Irwin's was an absolute pleasure, they are the kindest, loveliest family that were so relaxed and calm, even when wedding plans were changing drastically due to the Government restrictions.
Terri has the best sense of humour and Bindi is just the sweetest girl ever. In our industry we spend lots of time with mothers and daughters and these two had a very special connection and the ultimate respect for each other, which was a joy to be around.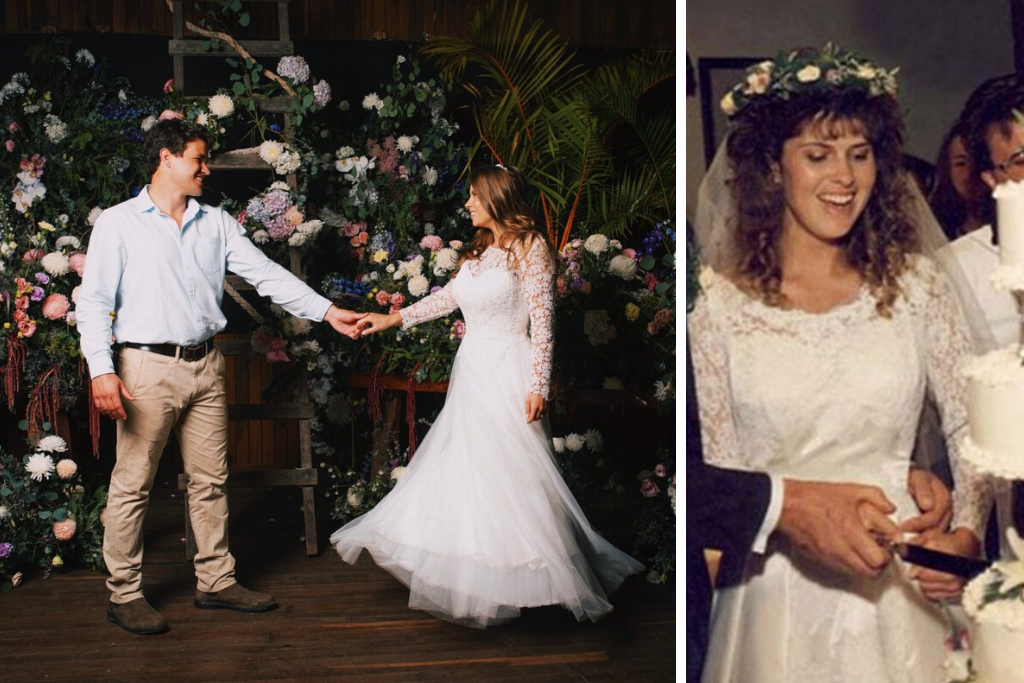 Terri and Bindi came to the studio and fell in love with Anne's 'Eliza' Bertossi Brides design but then we made it especially for her with a boat neckline and full length sleeves in honour of her mum's wedding dress. Bindi was over the moon when she realised the Italian lace used in the design had sunflowers on, she said it had a very special meaning to her and her dad, this was when she knew it was the right dress.
All our gowns are made in our Brisbane studio so it allows us to tweak a design and make it our brides dream dress. So often we here girls say, I love this gown but if only it could have……….. At Paddington Wedding they can! Bindi loved the quality of the fabrics in our collection and enjoyed having a tour around the workroom where her beautiful dress was created and meeting our talented team.
'Bindi was one of the most kind hearted, undemanding brides I have ever had the pleasure to look after' says Anne 'She couldn't thank us enough for the work we were doing for her, she even wanted to personally thank my mum Josie who helped at her fittings but wasn't able to be there for the collection due to us all following Government regulations on social distancing.'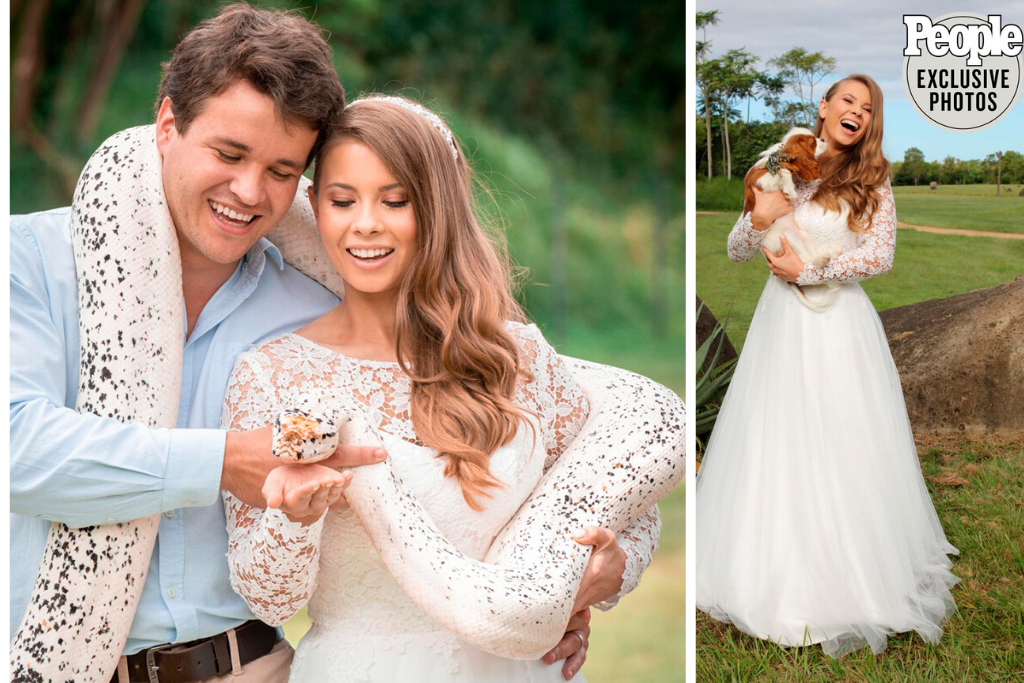 With so many bridal designers to choose from, worldwide, we were so proud that Bindi chose to support an 'Australian Made' bridal studio, it is more important than ever at the moment. We think they loved the fact that we are also family business who all work together just like them!
It's been so exciting to see our Bertossi Brides gown on the front cover of the newspapers and magazines all over the world. We have had lots of enquiries about Anne's designs since which has been wonderful, especially during this stressful time of Covid-19.
We were so happy to help in our small way make this wedding happen for Bindi and Chandler, they are a couple so in love and we wish them all the happiness in the world.
Tune into to Animal Planet and watch 'Crikey it's the Irwin's' Wedding special.
http://www.australiazoo.com.au